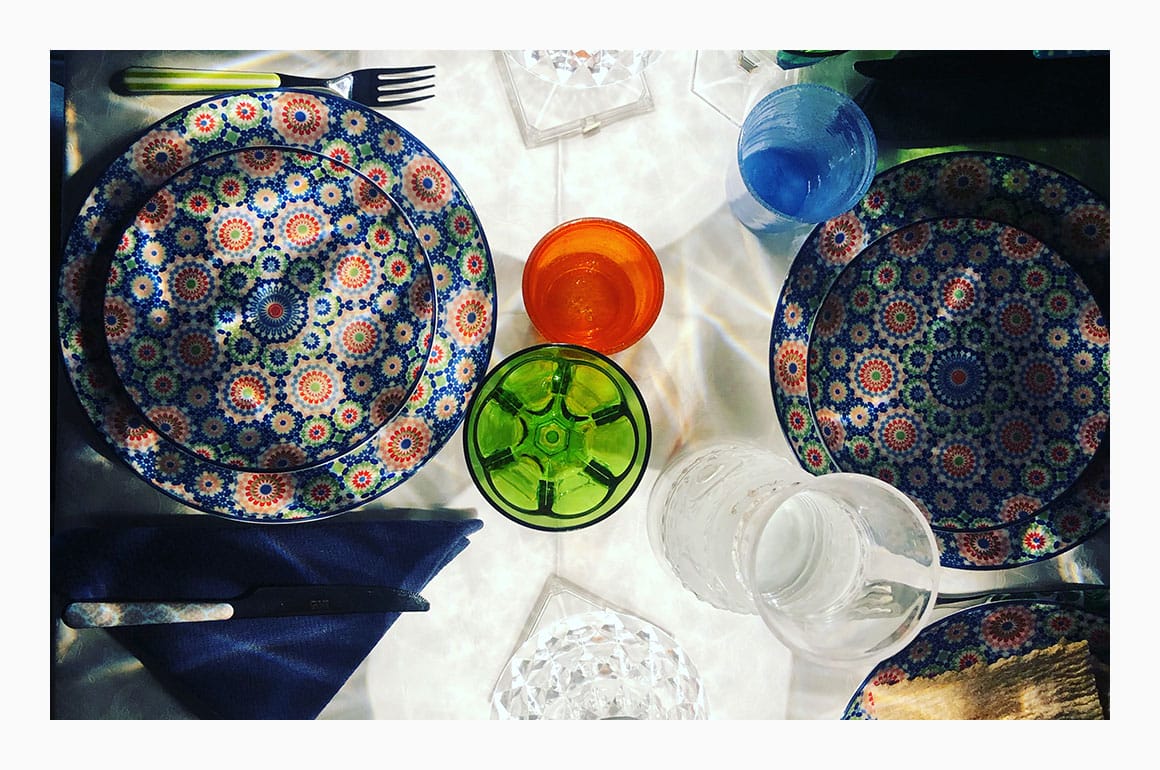 My grandmother taught me this since a very young age: if you are not good in the kitchen, at least learn how to set the table perfectly. You will not satisfy palates, but you will seduce through sight!
Actually, I do just fine in the kitchen, according to the opinion of friends and guests that I welcomed into my home and fed over the years -who ended up inviting themselves in many occasions.
Yet, I always liked devoting time to setting the table properly. It is, to me, a beautiful ritual, which starts with the choice of the tablecloth and napkins, of plates, glasses and cutlery and culminates with decorations and lighting.
Light is a detail of great importance, since the correct illumination creates magic and emotion. Try and associate to the lighting of a room some additional sources of illumination, maybe candles or desk lamps or floor lamps. This will create a warm, welcoming, pleasant atmosphere that will also put your guests more at ease.
There is no need to spend a fortune, just be patient and wait for the right occasion. In the photos, for example, you can see two small, rechargeable Kartell lamps. They have a great visual effect, no matter where they are placed. Cost to the public goes from 147,00 to 182,00 euros. I did not buy those but I actually won them with the collection points of Esselunga!! It is true that this took me time… but it was worth it! Long story short, do not snub the collection points of your local supermarket…
In any case, you can find lamps for any price that also satisfy your visual taste. When you have time, take a look at www.catawiki.it … you never know in life: you might win an auction with a few euros and end up with a unique piece in your hands. But do not get carried away with temptations….
Enjoys yourself and enjoy (setting) the table!