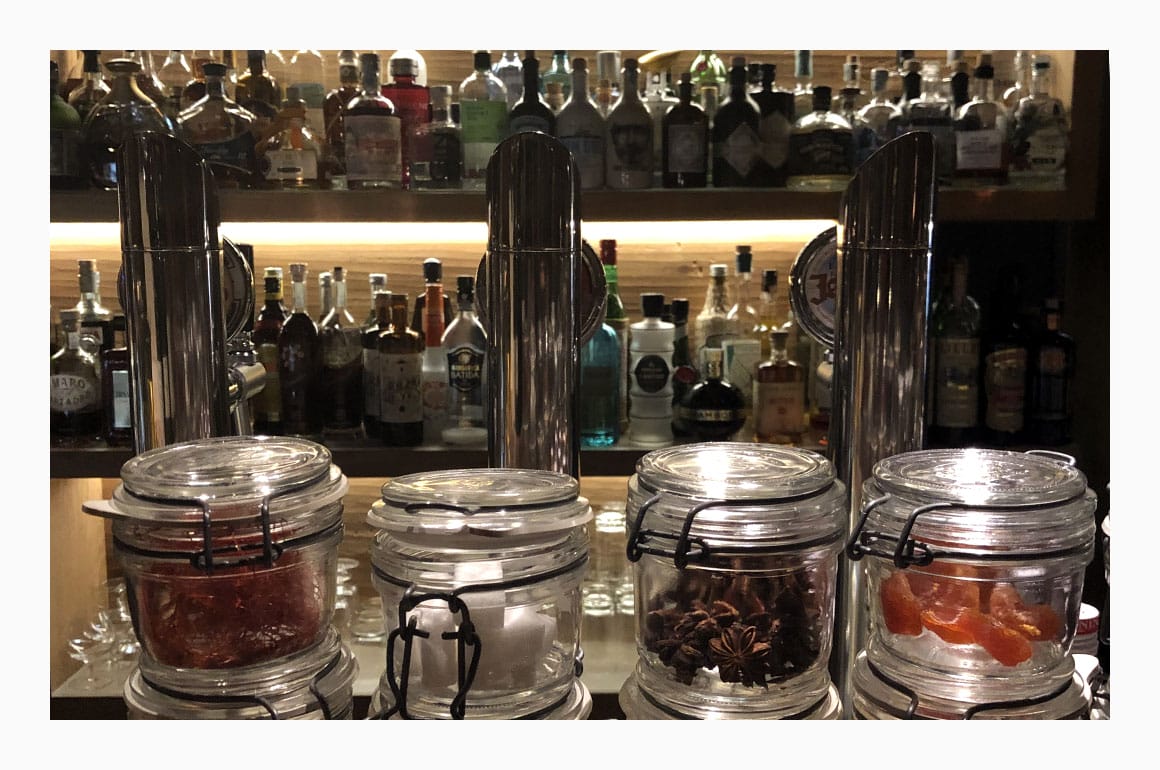 For a very long time -at least as far as my generation is concerned- cocktails have always been associated solely with the after-dinner moment. This section originates from the fact that, for a while now, I have started thinking of cocktails in a more curious way and thus as drinks that can be served in different moments and occasions throughout the day.
I then started studying the world of cocktails, experimenting with some in accordance to dishes and, being curious and quite practical, I started making some while also trying to dig up some secrets from the various bartenders that I have met up to now. To the best of my ability, I can prepare discreet Gin Tonics, Margaritas, Mojitos and Moscow Mules. The men of the house gave me a couple of decidedly useful books: Tequila: Shake, Muddle, Stir where Dan Jones narrates over 40 cocktails, each with the recipe, for lovers of Tequila and Mezcal, ( http://bit.ly/danjonestequila ) and the "bible" of Federico Mastellari World cocktails: all official IBA cocktails and the great excluded. In this volume you will find both the IBA recipe and the recommended recipe ( http://bit.ly/mastellani ).
Yet it will not be me who will talk to you about cocktails in this blog. Two dear friends will take care of that, very good bartenders, known in different fields, who immediately impressed me for a particular ingredient that makes their creations magical: passion.
Michele Franco, 38 years old, is from Salerno but Parmesan of adoption for many years now. Graduated in hotel and catering services, for over 20 years he has been putting in his drinks, classic or innovative, not only the love for work, but all the experience acquired in the field as well as the knowledge taken from the many books and manuals he has read and studied.
He has worked in bars, restaurants and hotels of important professional caliber between Parma and Reggio Emilia. Today he is able to set up, for events of all kinds or in the tranquility of your home, an exclusive and personalized Open Bar satisfying every single need. Michele can be the personal bartender to mix your favorite drinks, or let you discover new tastes from his "Drink List".
We were introduced during an event and in the following years I entrusted him with the bar corner of some events (the few that we have been able to realize in this last period) and – above all – of the parties at home, either with a few friends or with more guests, in addition to my children's birthdays. Just a word: a real success!
Salvatore Evola, Salvo for the friends, 27 years old, is a young bartender of Sicilian origin with the desire to travel and experience places and landscapes from which to draw "inspiration".
He studied at an important bartender school in Barcelona, then moved to the Romagna Riviera and later to costa Smeralda.
For two years he has been "bar manager" of the Hotel Cristallo, a luxurious hotel located in Alta Badia ( https://www.hotelcristallo-altabadia.it/en ), a place he has fell deeply in love with. Passion and hard work are the main pillars of his work.
And you can sense all this in his creations, which enchanted me not only for the perfect mix with which he performs them, but above all for the art with which he presents them, using different materials, refined objects, sometimes even staging sophisticated, curious and engaging representations.
In the next articles they will offer you their versions of more or less known drinks. Follow them…. they will amaze you!